If You Are a Physician Wishing to Refer your Patient for Care of Cancer or a Blood Disorder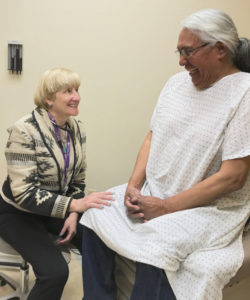 The National Cancer Care Alliance is a organization of oncology practices from across the United States, currently numbering 16 practices with over 200 physicians, dedicated to providing the best possible care to patients with cancer and blood disorders.
We believe that being independent of large hospital owned systems gives us the flexibility to innovate, to share best practices and resources, and to provide our patients with the best possible quality, compassionate care. Our use of highly developed protocols for rapid intervention in the outpatient setting, allows us to greatly reduce hospitalization rates, avoid hospital facility fees and hospital associated complications, and provide state of the art care at a significantly lower cost.
Advances in genomics and precision medicine mean that oncology care is evolving at a remarkably rapid rate. The NCCA structure allows us to share expertise in all of the facets of oncology in the form of continuously updated diagnosis and treatment pathways.
We hope that you will read more about us on this site. We'd be delighted to have you contact us for any additional information, and if you are a physician seeking to refer a patient to an oncologist, that you will consider any of the NCCA practices.